Digital Marketing & Web development Training and Services
We're All About Relationships and Results
Focus Your Time and Efforts on Running Your Business and Leave the Digital Marketing to Us
Established in 2020, Digimaniac- The Digital Marketing agency in Kurukshetra is a leading provider of comprehensive web development, & digital marketing training and services in Kurukshetra. With a strong commitment to helping businesses and students upskill their marketing efforts, Digimaniac aims to empower individuals and organizations to gain a competitive edge in the dynamic world of digital marketing.
At Digimaniac, we offer a wide range of training programs designed to equip participants with the necessary knowledge and skills to excel in the digital marketing landscape. Our training courses cover various aspects of digital marketing, including search engine optimization (SEO), social media marketing, content marketing, email marketing, pay-per-click (PPC) advertising, and more. Led by industry experts, our courses provide practical training.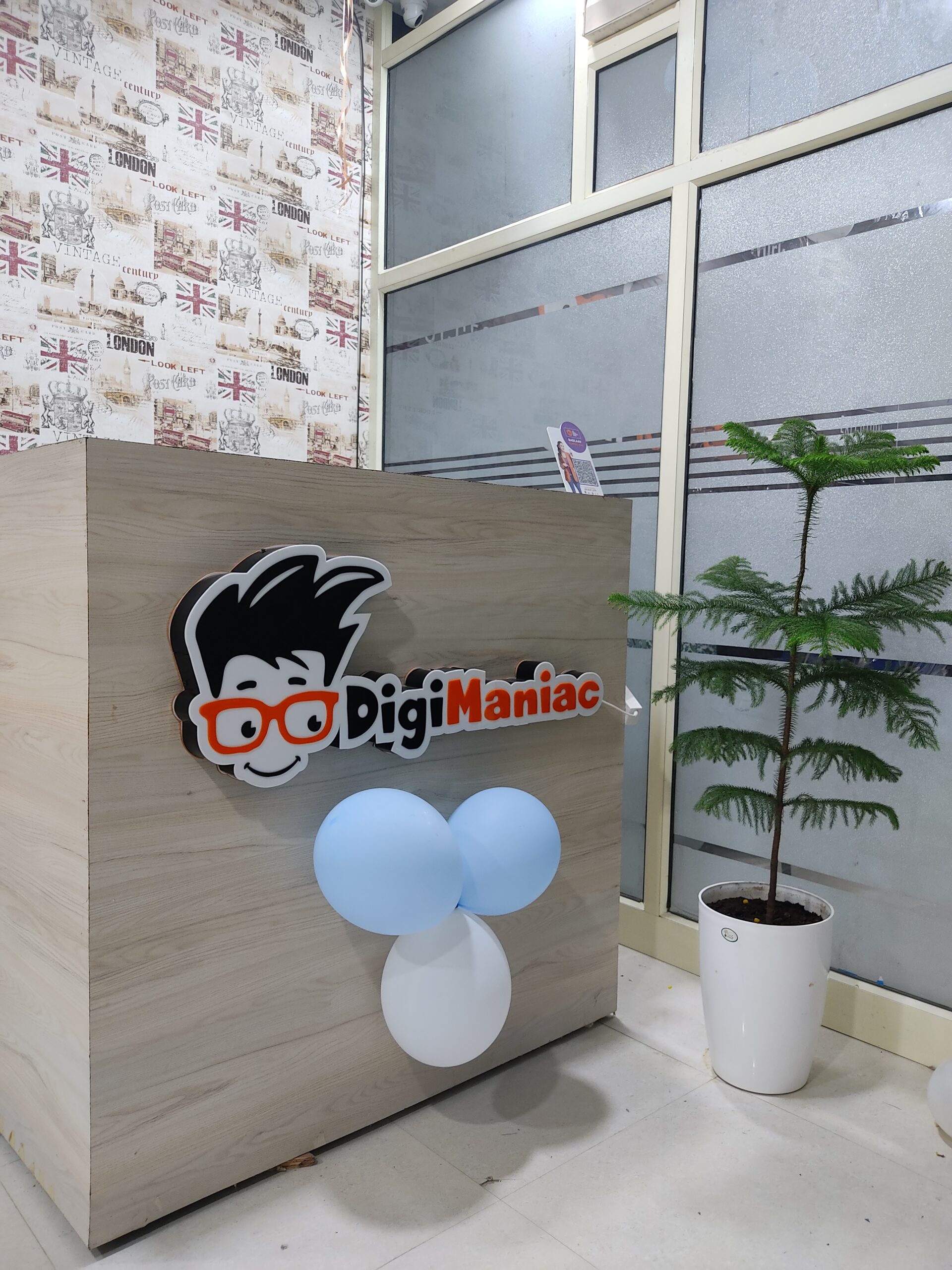 We're a Results-Driven Digital Marketing Agency in Kurukshetra
At Digimaniac, we take a strategy-first approach to show you real results. Our digital marketing team goes above and beyond to ensure our web marketing campaigns do not just drum up new business for our clients but also support sustainable success.
Search Engine Optimization
SEO is the process that helps to rank your website higher in the Google search engine.
Web Design and Development
We can help you create digital presence of your brand through a responsive website.
Search Engine Marketing
SEM is advertising your products & services on the Google search engine.
Content Marketing
We know how to engage and attract people with your brand and services.
PPC Management Services
PPC advertiesment help you increase both conversions and revenue for your brand.
Social Media Marketing
SMM is marketing your brand on all social media platforms like Linkedin, Facebook, etc.
Our Co Founder, is a seasoned professional with over 7 years of experience in digital marketing and business development.With a proven track record of driving successful campaigns and forging strategic partnerships, Akshit brings a wealth of knowledge to our team.
Our Co Founder, with over 5+ years of proficiency as a Content Writer and Project Manager is the driving force behind our content strategy and project management.Nizu ensures that every endeavor is executed with precision and creativity.
Our dedicated Manager, brings over 5 years of experience to the team. With a strong background in management, Neha ensures smooth operations and fosters a collaborative work environment. Her exceptional skills and are instrumental in driving the success of our projects.
Our Designer, is a creative powerhouse. With an eye for aesthetics and a passion for user-centric design, Karan brings a unique blend of artistry to our projects
Meghna Chawla
Social media intern
Our dynamic Social Media Intern. With a fresh perspective and a keen interest in social media trends, Meghna contributes innovative ideas to our online presence.
Our dedicated SEO Intern. With a passion for optimizing online visibility. Vansh plays a crucial role in enhancing our digital presence.